Today we chat with Victoria from vfitzartist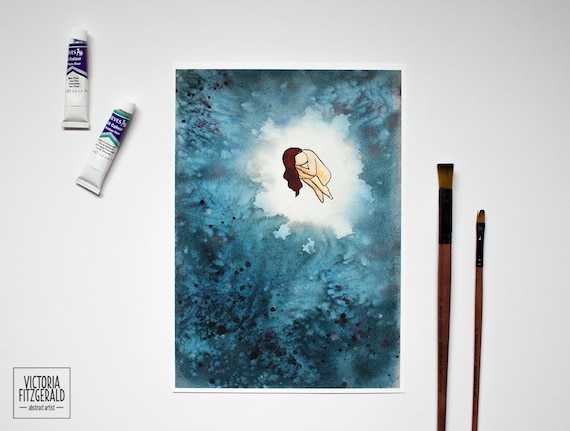 Share a little about yourself … what makes you you?
I have always loved drawing. I still have my first 'real' picture that I drew in 1999. I took every creative class possible in high school and then started the Diploma of Visual Art in 2005. Unfortunately with the extra costs and no real avenue for selling my art I stopped and changed to business admin. I stopped drawing and painting until 2013 when I was frustrated with my office job and I found Etsy. It was a life changing event. I picked up my brush and painted a few things I thought people would like.
I am still as passionate today and have a 5 year plan to become a part time artist.
What inspired you to create your business and how long have you been trading for?
I opened my shop on March 31st 2013 after a week of planning.
What inspired me was the fateful day at my office job where I got interrogated for having lunch when I should have been sending a report out. I thought there had to be a better way to live where I didn't have to worry if I could have lunch or not.
Why did you choose the name you did for your business?
My original shop name was Joanouk Fine Art and Prints and it was based on my middle name (Joan) and my dogs name (Anouk). After 2 years I found my focus in abstract art and to connect better with potential customers it is better to operate under my own name.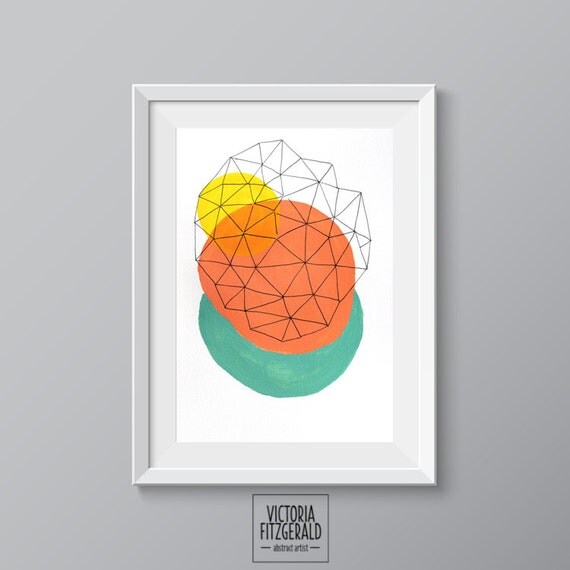 What do you sell and what sets them apart from other similar items on the market?
I sell my original abstract oil paintings and prints. I think my use of bold colours and different techniques sets me apart. I don't think I have found my 'style' yet but I like that I am able to paint different things and have every painting not look the same.
If you could achieve anything you could imagine what would your greatest dream for your business be?
I don't think I am a typical artist because I actually love paperwork! So my dream would be to become a full time artist and be able to sell my prints / originals without reliance on traditional galleries. I would dedicate a few days to the paperwork and a few days to be able to create new works.
Where do you work on your business, and what platforms are you using to sell from (both online or offline)?
I am very lucky to have a studio space in my house that I have dedicated to painting. I have tried a few markets / art shows but I think the best way is online. I have had a few other platforms to sell on but they don't have the kind of people I would like to show my work to.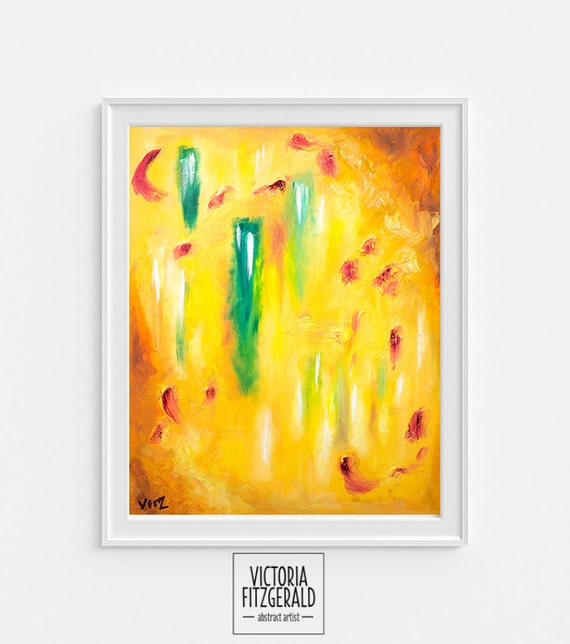 If you were starting again now what would you do differently?
I'm not sure how to answer that as I have learned so much by trying different things. I can't tell if something will work until I put it out there and try it.
Even photography – while I am no expert now; I can only put up the best of my abilities and improve on it constantly
What is the most useful thing you have learned?
How to network and read analytic reports! Also noticing what is working and being able to go in that direction with a little certainty.
Apart from your shop, what else inspires you?
I have fallen in love with instagram; I love seeing how other people style their lives.
If you could inspire the world with a quote, what would it be?
"Give up on trying to be good and things that make you feel bad" – Danielle LaPorte
Where can we find out more about your business?
www.vfitzartist.com.au